Our customers' testimonials.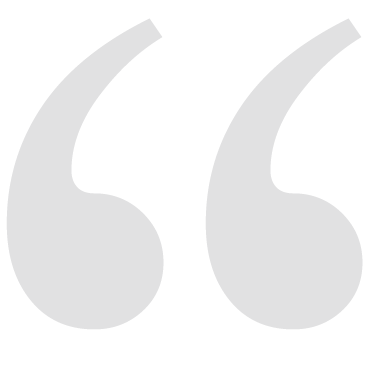 Both me and my girlfriend ordered a Focus suit some months ago. The customer service is just great: a lot of communication during the ordering and production process! As for the suits; we were a bit sceptic about the fitting of standard sizes, but both our suits turned out to fit perfect, I wouldn't want it any different with a custom made suit. The materials and sewing are of good quality, especially at the price point. All in al, it's a great opportunity for people that want to get a tight, modern-day freefly suit, without spending a fortune.
- Daniël H.
Netherlands
Pro-Fly Suits thank you for delivery. It's great size, material and colors.
- Tanja K. K.
Croatia
I just received my jumpsuit from you guys. THANK YOU for providing my first jumpsuit. I love it!
- Jonas H. N.
Norway
Thanks for the awesome suit! Fits great and flies amazing!
- Daniel M.
United States of America
First jump with the Focus and fits perfect! Thanks guys!
- Gustavo M.
Australia
Nice suits and the quality is very good - and the price is unbelievable ....
- Mymcfly M.
Germany
Thank you I've just received the suit looks good and it fits like a glove thank you for all your excellent work. And when I go and buy another suit you'll be the first place to come to.
- Scott R.
United Kingdom
Great. I ordered and got very quickly, just in 2 weeks. The suit fits perfectly. The price-quality ratio is excellent.
- Raimundas S.
Lithuania
Thank you guys for the perfect suit!
- Andrea P.
Czech Republic
Thanks heaps for the amazing suit guys! Super happy with it!
- Joshua L.
Australia
Received the suit today and I love it. For a not custom made suit it fits really well. Really well made. Keep up the good work.
- Karim V.
Netherlands
Love the suit guys!
- Roman K.
Austria
I just got the suit !!! (delivery is so fast !)
It fits perfectly. It's very light (pretty cool for the summer) and the colors are great !!
So you have a happy customer !!! ;-)
- Robert A.
Belgium
I recently ordered my first Pro Fly tunnel suit and have been absolutely amazed at how efficient the service was. My suit is fabulous, fits perfectly and Pro Fly were really supportive and responsive to my requests. I sent them images and specific writing that I wanted on my suit and, for a small extra charge, they provided sample images me to check and confirm ahead of the images being embroidered on my suit.
I also had specific adjustments to be made to my suit measurements and Vojka and the team designer always provided fast and helpful support. Once I paid for my order it took less than 2 weeks for my bespoke design to be made and shipped to my address in the Channel Islands. I will definitely be highly recommending this company and their suits to my skydiving friends. If you are looking for team designs and ideas, the colours and options available are fabulous. Happy days!
- Bella W.
Jersey
I am truly amazed by the effort these guys took to make my suit and deliver it on time.
I ordered last minute before departing to Paradise Portugal, the suit was made in two days, shipped and within a week from the order at my doorstep. Also, the price-quality ratio is beyond any belief.
Highly recommended if you're looking for a freefly suit at a reasonable price and good customer service.
- Strejda R.
Czech Republic
At first I hesitated to order due to the standard size and how well it would've fitted, but with the help of the chief designer and the amount of communication during this process, I am delighted to have chosen this company because the suit fits perfectly and it flies like no other. Ordered and shipped within 1 week! Top service! Definitely I recommend it for someone that wants a suit to learn flying in the tunnel and doesn't want to spend a fortune.
- Ana A.
United Kingdom
Thank you Pro-Fly Suits for my awesome suit it fits great!
- Blake E.
United States of America
Thank you Pro-Fly Suits. The suit is just perfect.
- Ionut-Catalin T.
United Kingdom
The suit arrived the other week. Thanks for adding the washing instructions with it (with extra clarifying about the 30°C part).
I did some jumps with my new suit and practiced in the tunnel. The suit fits well, and I'm very happy with the additional pocket. I think walking in the club and flying around with the suit is making promotion for it, as a lot of people are asking me where I got this nice suit :).
- Helen R.
Netherlands
Congratulations for your rapidity, it's just whaou!!
I´m a skydiving instructor for 20 years with 10000 jumps and I never saw it before!!!
The measurements are just perfect, very good work.
Thanks a lot.
- Alex P.
France
Great suit great service. Very prompt and got mine and my sons suit with no issues and in quick time.
- Bruce D.
Australia
Thank you Pro-Fly Suits for excellent suit for tunnel and skydive!!!
- Cristian K. R.
Argentina
"Superthanks for the great service and fast production!
Truly a good product. I will recommend it to the customers of our rigging loft as well!
- Sam R.
Belgium
Big Thanks to Pro-Fly Suits team for sorting the suit for me. Amazing quality, great price, great service. Xmas present from wife have came on time.
- Marcin S.
Ireland
Thank you guys so much I absolutely love my suit it flys and fits great.
- KJ M. Blake
United States of America
These suits rock so much...
- Burd S.
Germany
Thanks again for the great and fast service, the suit fits well and makes a Lot of fun!!
- Kira N.
Germany
Perfect fit!
- Matthieu C.
New Caledonia
Just got my new suit! Very happy with it !!
- Erwin v. H.
Netherlands
My instructor pointed me to the pro-fly suits. As these are affordable. The measuring instructions are clear. However I could not determine the perfect size. As I was a bit scared to order I emailed all the measurements. The sales department (Vojka) and head designer were able to figure out I would need 1 part size S and 1 part size L. And wow did they deliver. Suite was nicely packaged + washing instructions were included. But best of all the suite fits perfectly. Fabric is a bit warm. Totally recommended!
- Sandor I.
Netherlands
I received the suit today and I just wanted to let you know how happy I am with it. It fits fantastic and it looks super rad! Thank you so much for the suit and I will make sure and recommend you guys to anyone looking for a nice product.
Thanks again!
- Leonardo D.
United States of America
Just got my focus suit. It fits perfectly and feels like a quality product! Can't wait to make some jumps wearing it. Order to fabrication and shipping was quick as well!
- Rens S.
Netherlands
Perfect fit, great customer service and fast delivery! Thanks and I'm looking forward to fly the suit the first time!
- Martin H.
Germany
Ordered Focus suit, because my non-normal body type, was skeptic about sizing, but it fits perfectly and design is also nice. Suit was ready in less than 2 weeks and transportation was also fast. Made 8 jumps with it and feels good.
- Kristo K.
Estonia
I bought a Focus last year. It arrived in two weeks, fit great and was amazing to fly in. Since I got it I've done around 1000 jumps and maybe 20-30 hours of tunnel, it's still in great shape.
I was so happy with it, I decided that since I'd lost some weight, I'd treat myself to a new Focus and Spider. Vojka was incredibly helpful and speedy to reply over email. I got a rush order and had my suits within 10 days of them arriving.
I've jumped the Spider and it was great. Can't wait to get my new Focus back in the tunnel!
Great quality and service at an incredible price!
- Linley E.
United Kingdom
I've received my new suit and it fits very good to me. Looks like your chief-designer is pro as the company name says :) Thanks for his advice and for the good work done.
Its too early to judge the suit before I start jumping it but looks really cool and I feel very comfortable with it.
- Yavor M.
Bulgaria
Made my first jump with my new suit today.
You guys did a great job because the suit fits me perfect!
- Rick v. H.
Netherlands
Thank you so much for the great suit!!
Fits perfectly.
I will totally recommend this brand.
- Rocio M.
Spain
Just received my suit and it looks awesome!!!! Thanks again... was worth the wait.
- Jordan P.
Canada
I received my suit well, and I'm actually delighted, it's exactly as I expected it to be for the price I paid. Thank you for your customer service and quick answers.
- Merwan F.
France
I got the suit yesterday and am superstoked with it!! Its stunning look and great fit blew my mind and there's room around the bum to wear thick thermals in winter for me.
I'll wear it in the tunnel tomorrow and can't wait to learn how it flies.
A massive big thanks to the whole team of Pro-Fly for the cool suit and great service around it all. You guys rock!
- Kristina W.
Switzerland
I've been wearing my new FOCUS suit for three weeks now. I love it! It fits perfectly, and is very comfortable. Thank you!!
- Jordan C.
United States of America
I got the suit some days ago and flew it yesterday for the first time, it fits and flys great!
I didn't think about the suit at all during the tunnel flights, which is as it should be! :)
Thank you for everything! Was a pleasure dealing with you.
- Gion M.
Switzerland
So! I have had my suit long enough to review it properly. I have been using mine quite a bit in the wind tunnel but also in Freefall. Not one thread is coming out! And as it turns out I needed a very fast jumpsuit when I train the special forces with all their equipment and it just works perfectly! I am really impressed and satisfied with the price and the quality! I am considering buying a second one soon.
- Patrick M.
United States of America
Top stars from me! Pro-Fly has really impressed me and I would highly recommend it! I bought the focus suit and about 10 days later Pro-Fly revealed a new and improved version of it. I got annoyed and quickly wrote them. They responded fast (which they did all 3 times i wrote them) The responded "We will make your suit with all the novelties that we have introduced." Amazing customer service!
Before I ordered, Pro-Fly informed me that there might be a delay because of the corona virus. My suit was a custom suit. I had designed it myself. From the day I ordered to I got a mail saying it was shipped took 28days. So production time for a custom focus suit was around 28 days (during the corona crisis) Shipping to Denmark took 13 days (also during corona crisis and public holidays in Denmark)
One of my mates in Denmark ordered a standard focus. Production time on his was as they say around 2 weeks.
The shipping box had their logo on. Inside the box everything was packed very neat and they encouraged to recycle the plastic bag that the suit came in. In the box was also a washing instruction, receipt and a note to the buyer. They had even added a protective mask with their logo on and a note that said stay safe. It was pretty awesome! The suit itself is just perfect! Great size and very high quality and durability! The colors look amazing and the new features are sweet! Love the added padding on the knees! The blue color on my suit (called navy) matches the Cookie G4's dark blue color! The price is really good for what you get! Date of review 11th of may 2020.
- Mikkel B.
Denmark
I want to let you know that my suit arrived today in the morning!
I'm so HAPPY! It's so BEAUTIFUL, I love it. Can't wait to jump with!
It fit very well, and it's amazing.. the quality of the fabrics .. everything.. I'm amazed .. so excited to try on. It's my first skydiving suit, I'm a baby bird and can't be more happy.
Thank you.. THANK YOU very much for your support.
- Sandra A.
Portugal
Just wanted to thank you very very much für my lovely Focus Suit. I'm absolutely in love with it and can't wait to fly it outside.
- Sandra B.
Germany
Just wanted to tell you, I just received the suit :)
and it fits me PERFECTLY :):)
I was scared that it would be a little bit tight on the shoulders but it's just perfect...
for a standard size I am really impressed, its not too tight and not too loose, just like I love it....
I am really looking forward to take it to the sky and to the tunnel!
Thank you very much.
- Alexandre M.
None
Tip top service. I placed my order with these guys and they DELIVERED big style. I searched for a free fly suit that could also work with wings on camera jumps. The measures are easy and well defined, the choice of material excellent and choice of colours perfect. OK so good so far, what about the service? Well, ProFly were outstanding. They kept me updated, helped clarify some measures, fit and style and I got a ProFly Vision from them that flies like a heat seeking missile. Perfect simply perfect.
- James D.
Denmark
I just feel the need to share my experience. This was probably the best ordering experience I've ever had. The website is really easy to navigate, the measuring guide was thorough and easy to understand. As soon as I placed my order, I got an email/receipt. I also got several updates along the way letting me know when the jumpsuit was completed and when it was shipped. I even got updates along the way letting me know exactly when it would arrive. It arrived exactly on time. It was waiting for me when I came home from the DZ. first thing I did was try it on and it fit absolutely perfect. Overall I would say I am extremely satisfied and will tell everyone I know to buy a pro fly jumpsuit. Thank you for such a positive ordering experience and good karma.
- Herbie Smith
United States of America
Great customer service and website very clear. The informations to create the suit and select the sizes are perfects.
I received my suit quickly and it's beautiful !
I think Pro-Fly suits has the best value for money.
I can't wait to test it in the french sky !
Thanks Pro-Fly suits team's.
- Thomas J.
France