WASH

Machine-wash with cold water ( 30°C is not cold water).
Wash alone on gentle cycle with no harsh detergent. No softener.




IRON

Do not iron.




BLEACH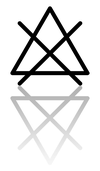 No chlorine bleach. It may damage your garment.




DRY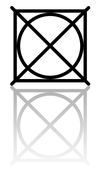 No tumble dry. Hang to dry.



---
CAUTION:
Do not leave garments with white and contrast coloured panels soaking for prolonged periods. Possible color transfer.
Please strictly follow these washing instructions. Pro-Fly Suits can not take any responsibility for color transfer.